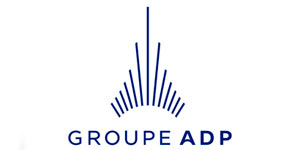 Background Information
Pascal has been the Airport Operation Director for Paris-CDG – Groupe ADP since 2016. He specialises in Project Management, Telecom/ IT expertise, Governmental issues and International affairs.
The ADP Group builds, develops and manages airports, including Paris-Charles de Gaulle, Paris-Orly and Paris-Le Bourget. In 2015, Groupe ADP handled more than 95 million passengers and more than 55 million passengers at airports abroad through its subsidiary ADP Management. Boasting an exceptional geographic location and a major catchment area, the Group is pursuing its strategy of adapting and modernising its terminal facilities and upgrading quality of services; the Group also intends to develop its retail and real estate businesses. In 2015, Group revenue stood at €2,916 million and net income at €430 million.
Groupe ADP benefits from a powerful triple hub (AF-KLM CARGO/LA POSTE/FEDEX), 2.24 million tons of cargo and mail handled with a 3.6 million tons of cargo capacity which represents 5million on completion. A strong international cargo network: over 319 cities served worldwide. There is no major international airport without a large freight activity.
Video Transcript
The Airports of Paris Group, or ADP, is one of the top cargo platforms and has a current potential of five million tonnes on completion of its current development plans. Now Pascal joins me today, who's the operations director at ADP.
Pascal, thank you so much for your time today. Now could you tell us a little bit about these expansion plans currently?
Yeah, cargo is of great importance for CDG airport and it's one of the pillar of our strategic plan of the company. What we want is to remain and to confirm our leadership. We are the number one cargo airport in Europe. And so what do we do for the industry? We are an integrator of solutions. We try to meet the needs of all the players of the industry. We help to promote some projects of common interest. To give you an example, we are going to build 100,000 square metres of warehouse for all of the industry within four years. So that's what we do, and what we want to do for our clients.
And does this expansion include any cool change facilities in Paris?
Yeah, we are working hard on pharma. We are trying to get the TIBCommunity Certification. We have begun to work with 10 companies and we will achieve this goal within the end of the year. So we'll have the TIB Certification to provide a better service for our clients.
And how important is the local cargo community in achieving these objectives?
It's very important, because we believe that together we achieve more. To give you an example, we developed with all our partners an electronic data exchange platform which name is CCS Cargo Community System. We have improved the compliance with customs regulations. We have improved the track and trace system of all the goods, and it's one of the best in Europe. So we believe in the community, and with all our partners, we are going to recreate within the summer the Air Cargo France Association with all the key players of the industry in Paris CDG.
So technology plays a large part in these objectives?
Yeah, of course, I think it's one of the main challenge for the future for the industry. With e-commerce, with e-freight, and thanks to CCS, we have achieved important steps to e-freight. So it will play an important role, of course.
And you said that's one of the challenges. Are there any other challenges facing the air logistics industry and yourselves over the next few years?
We believe that in the future, that we need more interdependence within the players, because of transparency. So we have to work more together. And community work is the solution to achieve that.
And finally, this must be your first trip to Air Cargo Europe. How useful have you found it?
Yeah, it was really great, because in a very short amount of time, and one place, you can meet everybody. So it was very effective, and in a good atmosphere, very good organisation, so it was two great days for me.
Well thank you very much for your time. Good luck for the next few days at the show, and every success in the future.
Thank you.- Thank you.
Industry Views Videos
See below a list of video interviews from industry leaders at the 2017 Air Cargo Europe in Munich. Find out about their latest developments, the challenges they face and their opinions on the future of the air cargo industry.