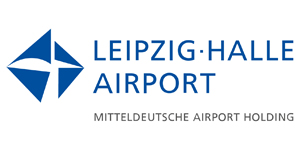 Background Information
Mario Patyk started his professional career at Frankfurt Main Airport, where he gained extensive knowledge of the airfreight industry by working for forwarding agents, GHAs and BA World Cargo. Patyk moved across to LHR in 2000 where he continued working for the carrier for many years. Returning to Leipzig almost 13 years later he joined the management team of PortGround. In his current role as Head of BD Cargo, Patyk is developing freight sales within the corporate group of Mitteldeutsche Flughafen AG.
Leipzig/Halle Airport is one of Europe´s top five cargo hubs with annual freight volumes of more than one million tons; this makes it Germany's second largest freight airport. Thanks to its links to the trans-European motorway and rail networks, two runways, which are both 3,600m long, space that is available right next to the airport and the possibility of operating 24/7 cargo flights, it provides ideal conditions for linking different modes of transport – air, rail, road – and even seaports via freight trains.
The latest infrastructure, high service standards and individual product solutions guarantee short distances, professional handling 24/7 and rapid turnaround times for general, special cargo, e-commerce and express freight.
Video Transcript
Leipzig Halle Airport is one of Europe's top five cargo hubs, with annual freight volumes of over one million tonnes. Mario has worked in the industry for over 15 years, and is now head of Business Development Cargo at Leipzig.
Mario, thank you so much for joining us today at Air Cargo Europe, what are your expectations this week?
I've been in these locations before, these exhibitions, and my expectations are, pretty much, of what the day has proven already, to have very interesting talks and conversations and, hopefully, start future project via our airport as well.
And, can you briefly describe the strategy for developing cargo at Leipzig.
We are an airport which very much takes the community approach, so, my aim is to really make it very easy for our air cargo community, around the airport, maybe a little bit further field as well, to do business via our platform airport, and, maybe if I can describe, very briefly, we have a small business team which offers certain services that helps our forwarding agents to use our airport, such as organisation of transportation coming to and leaving our airport, and all the typical, classical, classic canteen services as well.
So, would you say this community spirit is extremely important?
It definitely is, you may recognise the fact, we're not the largest airport in Germany, or Europe, so, there may be a little bit more work that we need to do to attract the business and the cargo, and so far, the response has been very, very good.
And what, in your opinion, is the most difficult challenge for European airports?
There is one section which is a real challenge, I think, for almost all the European airports in that when it comes to organising air charters, if you talk to other airports in Germany as well they will tell you the same thing, it does take quite a while to get the approvals from the German Aviation Authority to set these up. Some competitive airports in other regions, at the moment, are at an, have an advantage there, but we are in close talks with our authorities, and hopefully we see an improvement soon.
So, you mentioned digital, has social media affected your operation?
Well, in regards to helping us in sales and development, we have been using it for quite a while, just to get our message across, and, but, in terms of digitalization, or, IT support, I'm referring more to systems that help us send shipments to and from China, for example, in a much easier way, by Customs Authorities corresponding to one another. For example, this is more what Ambrose was relating to. But, I would like to see this in a much bigger scheme, to be honest.
What does Air Cargo Europe, this show, what does it do for you?
It actually helps us to get in touch with a lot of clients, or prospective clients, we have three very exciting projects that we're working on at the moment, one of which has to do with our newly opened, upgraded Cool Centre Facilities, we just opened last week, and we just finished GTP certification, we're very proud of that, it is, it is an, it is something which we developed and which we opened up in direct response to the requirements of shippers around our airport and forwarding agents as well, and, there we also take a community approach when it comes to further certification, we're pursuing CEIV certification, but not only for the airport, but for key players of the Air Cargo Community to, to get certification for the whole community.
And what's the competition like for you in the Cool Chain sector?
Every airport can be a partner by creating traffic back and forth, but can also be a competitor, so, to be honest, in Europe the, the distance between the different airports are quite, quite low, so everybody is, essentially, competition as well, a competitor as well.
But, obviously, with this CEIV certification, now, you're highly regarded.
Definitely, we will be included into networks of other CEIV airports already, and, it'll help us attract more business with carriers like AirBridgeCargo, who will attract additional business by using our facilities, and being a business enabler again.
The farmer sector has become so successful, how difficult is it to operate a successful Cool Chain?
There's a lot to it, to be honest, because their procedures, which are worldwide-recognized, and you have to adhere to, which cover the whole Cool Chain, now that's the reason why we just opened up an upgraded Cool Centre at Leipzig which can hold the cargo from a whole seven for seven freighter, and, just, I'm very proud of it, just on Friday, last Friday, we achieved GTP certification, and we are now pursuing CEIV certification as well, but it's not only, we're not only doing this for this warehouse, for the Cool Centre, but we very much follow the community approach, where we have participants from the whole Cargo Community in regards to, such as forwarding agents, or airlines like AirBridgeCargo, fly to Leipzig on a regular basis, and if we can, we would like to include shippers as well, I'm not sure if we're able to do that, but, this is something where we sort of share the burden as well, that makes it easier to operate a whole, the Cool Chain.
And how do you perceive the progress since this CEIV certification?
It's actually taken off quite, quite well, kind of following this for the last two, three years, in Germany we're going to be only the third airport pursuing this, but I've seen other airports, and, hats off to them, increasing their tonnage in business because of this programme, and I, I also am aware of the fact that the next step with them be defilement of the Aero Programme, which is very interesting to us as well.
Excellent, Mario, thank you so much for your time today, and good luck with the rest of the show.
Thank you very much for having me, really appreciate it, and all the best. – Thank you.
Industry Views Videos
See below a list of video interviews from industry leaders at the 2017 Air Cargo Europe in Munich. Find out about their latest developments, the challenges they face and their opinions on the future of the air cargo industry.