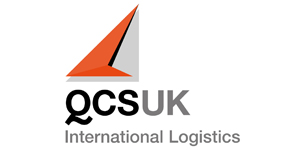 QCS
We interviewed Stephan Haltmayer of QCS to discuss their latest developments, the challenges they face and their opinions on the future of the air cargo industry.
Background Information
QCS-Quick Cargo Service GmbH is one of the leading sea and airfreight logistics companies in Europe. QCS is both a genuine family company and a truly international enterprise. The success of the firm, founded in 1974, was based on Dieter Haltmayer's experience gained in 15 years of senior management as freight manager for British European Airways (BEA), British Overseas Airways Corp.
(BOAC) and Air Canada. The headquarters in Germany are near the business  and transport metropolis  of  Frankfurt am Main. The company has over 200 employees across 10 branch offices in Germany and a further seven offices throughout Europe. In the year 2000 Dieter Haltmayer also founded IGLU Air Cargo, an airfreight purchasing cooperative for medium sized forwarders.
Video Transcript
QCS is a genuine, family multi-modal freight forwarder business, and a highly successful international enterprise. Stephan, who took over from his father Dieter as MD, has been running the company, and you're here with us today.
Thank you so much for joining us. Could you start, Stephan, by giving us a brief overview of what QCS does?
My father started the company in 1974, in Frankfurt. He was a former Air Canada employee and he started the freight forwarding Quick Cargo Service in Frankfurt. I joined the company after I finished school and today we're a family run company. I have two sisters, Heidi and Jennifer, who also assist in accounting and administration. Today, the company has 17 offices in Europe, 10 in Germany and 16, a new total, in Europe. So, in total, our main core business is air freight and sea freight, and our hub is in Frankfurt, and in Hamburg for the sea freight.
And can you tell us a bit about the market reach of your company?
Yes, we are a mid-size company. The majority of our customers would be bigger, mid-size companies. Of course, there are multi-national companies we also work for. The big industry, particularly for the car industry, for the aviation industry, but also we do niche markets like pharmaceuticals and ship spares. Our general business would be consolidated shipments from Germany to worldwide by air freight and sea freight.
Stephan, what are your views on the idea that online transactions are a diminishing role for forwarders?
I think the whole industry is going to change in the future. There will be a lot more digitalization, where shipments would be booked online, rates will be given out online, where there will be more transparency in the market. And I think similar as you had it in the travel offices where people booked online their tickets, I think these things will happen in the air freight industry as well, and in the sea freight. I think our rates will be more transparent, there will be more comparisments through the online portals, and the personal service as we have it today, I think will no longer be as personal as they are now. So, there will be changes, maybe not in the next two or three years but I could say in five years. Already today, there are certain portals like this. We have adapted to the market. In mid-size companies are actually very flexible, and there's no way we can get around these changes in our industry.
So how do mid-size forwarders compete with multi-national companies?
Of course, there's always competition but I think, for over 45 years we've been running Quick Cargo Service as a mid-size company today, and even 45 years ago, people said this is a market for the multi-nationals. But I think a lot of customers are looking for service, not only calling big companies, reaching voicemails. With Quick Cargo Service, you would have a person to care about you and your needs, and there would always be somebody direct to your contact. I think that's what makes the difference. And also, we have organised a network of agents, where we buy in a group of freight forwarders competitive rates. So our rates actually are very similar to the big multi-national companies. But I think the service we can offer is a lot more personalised, as you would see in a big company. In particular, if you are a mid-size company, I think you belong more to companies like Quick Cargo Service with your business.
And finally, how important is it in the industry to promote the younger generation?
It's very important because the forwarding business is a young people's business. Particularly if you work internationally, you work with different time zones, so you need to have people ready very early in the morning to be available. Same in the afternoon, if you talk to the US for instance. Young people are important for us. We do train, have trainees in our company, who we offer a chance to have a career in our company. Yes, young people are very much welcome and important, I think.
Excellent, well thank you very much for your views today, and good luck with the rest of the show.
Industry Views Videos
See below a list of video interviews from industry leaders at the 2017 Air Cargo Europe in Munich. Find out about their latest developments, the challenges they face and their opinions on the future of the air cargo industry.