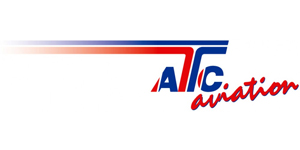 ATC
We interviewed Ingo Zimmer of ATC to discuss GSSA partnership with the forwarder and airline.
Background Information
Ingo, born in 1963, had a Danzas apprenticeship as Forwarding Agent. He then went on to become Route Manager South Africa for Röhling Airfreight from 1987 – 1989. In 1989 Ingo joined ATC and went on to become a shareholder in 1995. Being promoted as COO he finally keeps the position as CEO since 2009.
World Freight Company (WFC) member ATC Aviation, founded 1971 in Switzerland and headquartered in Frankfurt, Germany is one of the biggest and most experienced GSSAs in the air freight industry.
Roughly seventy cargo airlines belong to the agent's global portfolio. The list includes numerous industry leaders like ANA Cargo, United Airlines, Qatar Airways, Avianca,  Ethiopian Airlines,  Etihad Airways and Turkish Airlines just to mention a few at this place.
Video Transcript
ATC Aviation was established in 1971, it's based in Frankfurt and works on behalf of 70 airlines. Ingo Zimmer has been with the company since 1989 and became CEO in 2009. Ingo, thank you so much for joining us, at our video forum today.
Can you tell us a bit about ATC and it's involvement in the World Freight Company to begin?
Yeah good morning Nadia, ATC is a member of the World Freight Company, WFC. WFC is our owner and is the owner of other general state agencies, global general state agencies as well. They are not involved in the daily business, they are doing functions on the IT side for example, on the legal side, and ATC in our days is represented in 14 countries worldwide.
And how has this developed over, I mean you've been there for a huge amount of time, how has this developed?
No I started in 1989 and at the beginning we have been in Switzerland and France and Germany and in Austria, and meanwhile we have grown into 14 countries, the biggest market for us is Europe. We are in Germany producing around seven to eight thousand tonnes on a monthly basis, so we are the fourth biggest capacity providers. In Switzerland and in Spain we are even bigger, so we are number two, that means we are ahead of the National carriers when it comes to furniture's in these countries. We are in the United States as well, we've got 10 offices in the United States, the head office for the United States is in Houston, and we are one of the biggest GSSAs on this market, furthermore we are in South America, so head office for South America is based in Sao Paulo, and we cover Brazil, Argentina, Ecuador, and Paraguay.
And as more airlines look to GSSAs for cargo development, what are the threats and challenges involved there?
More and more tender rest on my desk so the demand for GSSAs is very high but, but I have to waiver, there is also a lot of competition. There are more and more GSSAs around, and on the tender process you've got a lot of them involved. That means there's a lot of pressure on the commission. Being a global GSSA like us is an advantage because we also have got very flat costs.
And this competition, what are the qualities needed to exceed and be at the top of the game?
I can tell you because we are really successful, I think first of all you have to know your local market, you have to have the local knowledge and of course you've got to have a local coverage. Then of course the manpower, the staff the management is very important. In ATC, our staff, our management is hand-picked. So training is very important, we have to get some good training, and what we have done as well, we have also invested a lot of money, also in vertical sales, so we do pharma sales and also for career business, so we've got dedicated staff and that's the secret for us to be successful, us as successful as well but what we offer to our airline customers is dedicated head of products, that mean airlines of a certain size, they are getting a dedicated team, dedicated telephone numbers, dedicated contacts, for example  my team for Etihad in Germany is around 30 staff, just dedicated to this airline.
We spoke about teams earlier and the success, that's how you see ATC, can you tell us a bit more about your team?
The team, you know the team, what we are having is they are coming from the industry, most of them have had positions in other airlines as well, we've got the former operations director for London in Europe, we've got somebody coming from the head office of Schenke, he's based in Germany. Our regional manager in Brazil was formerly one of the top guys for Luthando in Brazil, so what we are doing, we take care that we are getting the right persons on board.
And how do you view the future of the air cargo industry?
Okay, I have to say, you know the GSSA or the airfreight business is always an indicator of the economical situation, and we had a few difficult years behind us but although 2016 was not easy but I have to say the recoverage in the last quarter of 2016 was brilliant and 2017 started really good so I think it's still ongoing the process of globalisation and I think that in March for pharma but not only pharma, also for vegetable, flowers and other stuff is ongoing, so I think the future is bright.
Excellent, and what do you think about this show, how does it work for your company?
No I love this show, yeah because for me it's the best show in our industry. We are attending let's say roughly six to seven trade shows in a year, this one is every two years but it's the best because you've got the logistic partners as well. Let's say you go somewhere else to Paris, you go to Miami for example, you might see in first line airlines GSSAs and airports but here you've got shippers as well, that's very important, and it's really difficult to get a break because it's so busy, I love this show.
Well we wish you every success here in Munich and thank you so much for your time and your comment.
Thank you. You're welcome thank you.
Industry Views Videos
See below a list of video interviews from industry leaders at the 2017 Air Cargo Europe in Munich. Find out about their latest developments, the challenges they face and their opinions on the future of the air cargo industry.