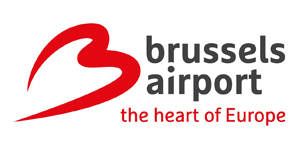 Brussels Airport
We interviewed Steven Polmans of Brussels Airport to discuss their Airport development and to give an update on the BRUcargo community development.
Background Information
Steven Polmans spent most of his career in the world of aviation. For 15 years, he held management positions, both operational and commercial, in the handling industry at various airports and in a variety of sectors: from catering, cleaning, ramp handling to cargo. On October 1, 2010, he joined The Brussels Airport Company as Cargo Marketing Manager. His main job as key account manager was to assist airline customers in their operations at Brussels Airport and to explore business development opportunities.
With nearly 22 million passengers and 495,000 tonnes of cargo in 2016 Brussels Airport is one of the largest airports in Europe and the main airport in Belgium. Brussels Airport connects the capital of Europe to 238 destinations around the globe, served by 78 airlines.
With an annual 495,000 tonnes of cargo, Brucargo, the dedicated cargo area, plays an important role in international logistics and in the success of specific industries including the pharmaceutical industry.
Video Transcript
Brussels Airport is a leading European hub for passengers and cargo. Steven joins me today, and he's Head of Cargo, and has been since 2012. But has been part of the company since 2010.
Steven, thank you so much for joining me today, and a massive congratulations for last night at the awards dinner. Can you tell us a bit about your win.
The only thing I still remember is getting our name announced. I have to say I was very nervous, if you could make it again, after winning the previous years. So it's really a big recognition from the industry that we can win again. So we are really happy. We even heard the food was really good last night, but I was too nervous to eat a lot. But it was a great evening.
Well, congratulations again. And, also, you're Chairman of Air Cargo Belgium. Can you tell us a bit about that organisation and your role with them?
We have been working with the cargo community for the last five years as Brussels Airport. And we felt, together with the stakeholders, that we should take a next step, or can we really work closer together on implementing projects, working out ideas that benefit everybody. And everybody felt that creating an independent organisation, where there are all stakeholders equally represented, would bring an added value. And that's how we created Air Cargo Belgium, and I was indeed, elected as a first Chairman. But it really is a community organisation, which has already, within one year, created a lot of additional benefits for many stakeholders in the logistical chain.
And there's been a lot of talk recently about getting the younger generation into the air cargo industry. Is that something the you are involved in?
Absolutely, yeah. One of the projects we are working on is training, education and we created the Young Air Freight Network. And basically, it's an organisation for below 25 year old people. They came up with the idea, and we gave them really hands-free to work something out, that we can really include them in all the projects that we are doing; creating our own networking events. Because they will be the next generation of leaders, and we want to capture them, and give them all the room to grow in Brussels.
And going back to your role at Brussels Airport. How important is the cargo community to you?
It's essential. Without the cargo community, we would be nothing. It's the cargo community that has the tonnes, that handles tonnes, that does the business. And I'm just the sum of what they are doing. If they are not there, we are not doing anything. So, for us, they are really essential.
And, what are airports finding most difficult at the moment?
I think that we airports, the most difficulty we face is that we want to get more involved in cargo, but basically we are all involved in a process. So how can we help all the partners, without getting in the way? So, it's finding the balance of supporting everybody, and then being able to implement. And based on the questions we hear lately, is a lot of airports are very interested to understand how we can get the community alive and get them involved. And I think that's the biggest challenge. Because with the best ideas, without community that implements them, your idea is still and idea. And I think that's the biggest challenge today. Implementing of all the projects.
And with the advancements of technology, is this helping these challenges?
Well, I think technology makes things easier. But if you still do not have a community that is willing to embrace the technology, technology all on itself, is not going to make any difference. But it opens new perspectives, absolutely.
And lastly, how have you found your time here at Air Cargo Europe?
It's again a very, probably it's the best show there is around. And every two years, it's really working hard from morning until evening. But, it's really great. I haven't heard any single person making any negative comment, or even the slightest negative remark. So, it's a great show.
Well, we hope you enjoy the rest of it. And every success. Congratulations again.
Thank you very much. – Thank you Steven.
Industry Views Videos
See below a list of video interviews from industry leaders at the 2017 Air Cargo Europe in Munich. Find out about their latest developments, the challenges they face and their opinions on the future of the air cargo industry.