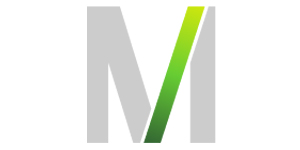 Cargogate Munich
We interviewed Claudia Weidenbusch of Cargogate Munich to discuss facilities renovation and new concept of cargo handling in Munich.
Background Information
Since August 2016 Claudia Weidenbusch acts as Managing Director for Cargogate at Munich Airport. From 1997 to 1999 she worked for aerogate Munich with responsibility for the set up and economic development of new handling companies at the airports of Hamburg, Berlin, Dusseldorf, Frankfurt and Stuttgart. In 2000 she worked for Swissport Germany as Director Marketing & Business Development. From 2001 to 2009 she was hired Director Business Development & Legal Affairs for aerogate Munich and her sister company Cargogate -both subsidiaries of the Munich Airport Company, before she became Senior Vice President for Cargogate until December 2014.
Cargogate is the largest provider of highly sophisticated cargo handling services at Munich airport. As a 100% subsidiary of the airport they are handling the freight of airlines, who have no own warehouse in Munich, since 1974.
With almost 20.000 sqm they have enough space for all cargo related duties for the majority of the airlines and a third of the cargo arriving and leaving Munich. Additionally they are the only cargo handler in Munich with the possibility to handle special goods. From valuables to perishables, from animals to radioactive goods.
Video Transcript
Cargogate is the biggest independent cargo handling company at Munich Airport, and Claudia, who's been with the industry for 32 years has been their MD since last year.
Claudia thank you so much for joining me today, and congratulations to you and the Munich family for 25 years for Munich Airport.
Thank you very much.
Can you give us a brief review of the last 25 years?
Yes, of course. So let's talk about the obvious. Munich is first and foremost a belly freight airport, and therefore, it was a real challenge to move from the old airport to the new airport with new facilities, and with a tonnage of around 35,000 a year. Now we are handling more than 100,000 tonnes a year, so it was very good development for Cargogate, and we are still, as you told, the biggest independent cargo handling company at Munich.
And can you give us an evaluation of the current situation of the cargo business in Munich?
So with the opening of Terminal Two, in 2003, the sizes of the aircraft changed a lot. So we got more aeroplanes with strong cargo capacities. So for example, Triple Seven and A350 are now coming to Munich. Long haul flights, with freight volume, we are handling now, and we have, of course, lot of topics we all have to focus on. As you know there are political circumstances and the political development in the past years, and since security standards will force us to train our people with focus on safety and security. We also want to be a state-of-the-art handler, and it's important for us to go with the industry demands, so IT is very important for our industry now, and we have to come on. Nevertheless, our employees. As we are in Germany and we are in Munich, Bavaria is a very strong economy state within Germany, we are under pressure with staff costs. Okay we are blessed nearly full employment in and around Munich. That's a very good situation for us, but this needs to keep employees at Cargogate, and to train them, and to do some employee development.
And investing a lot of time in those people and the business.
Yes, of course, we have to invest, 'cause when we do it, we love to do it. In Germany we have the possibility of a professional education, so the people who left school still have the possibility to go further on for three years to school, and parallel so they'll work at a company like Cargogate. That's called professional education. We will support this because it gives us the possibility to bring new young people to Cargogate, and give them a high qualification for our customers and to show them a kind of carrier, as they will become team leader and so on.
How important do you think it is for the industry to bring in this new younger generation?
Oh, it's very important. We need to go on and to update our know-how. We have a lot of elder experience and high senior staff with us, so we need the younger staff. So we try to find possibility to create new teams, mixed generation teams, so that gives us the possibility to give the know-how to the younger people, and to support the elder generation.
And do you see any development opportunities for Cargogate in the future?
Yes, we see a lot of development possibilities, of course. First of all, we are planning to refurbish and the restructure our facilities. As you said before, we moved to our new airport 25 years ago, so our facilities are 25 years old now. So we do a lot of investment in our new scales and in our stacker system, for example, full automated stacker system, the goal for us is to have a state-of-the-art, dolly-free warehouse and a state-of-the-art IT system. Where can handle this. The next step is our philosophy. We will get a new agenda within the next month. This will called living responsibility. So between colleagues, between team members and with focus on customers, customer demands and their products. So the self-responsibility of our people is very important for us. This will guarantee a high quality we handle.
Excellent, well thank you so much for your views today, and again, happy birthday to yourself and Munich Airport. We wish you every success, thank you.
Industry Views Videos
See below a list of video interviews from industry leaders at the 2017 Air Cargo Europe in Munich. Find out about their latest developments, the challenges they face and their opinions on the future of the air cargo industry.