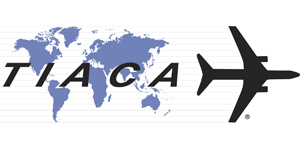 Background Information
Vladimir is Secretary General of TIACA, Warren Jones is Executive Director TIACA and Sebastiaan is Vice Chairman of TIACA and CO of Jan de RIjk.
TIACA is a global not-for-profit trade association representing all the major segments of the air cargo and air logistics industry – combination and all-cargo airlines, forwarders, airports, ground handlers, road carriers, customs brokers, logistics companies, shippers, IT companies, aircraft and equipment manufacturers, trade press, and educational institutions.
Video Transcript
TIACA represents the whole supply chain and aims to be the voice of the air cargo industry. Joining me today is Warren, who's executive director of TIACA.
Warren thank you so much for your time today.
No, thank you.
Could you talk to us a bit about your role at TIACA? –
Well thank you for the opportunity to talk about TIACA, we're the International Air Cargo Association, and our members include shippers, freight forwarders, IT, airlines, airports, the entire air cargo supply chain, and it's our goal to be the voice of that industry.
What's going to be the main focus debated at this year's executive summit?
Well our executive summit will be this fall, and it'll be in Miami, but what's unique about our executive summit this year is we're teaming up with Supply Chain Americas, hosted by Clarion Group out of England. And that'll bring in shippers, such as Amazon, Google, Black and Decker, BAE, Ford Motor Company, from previous events, all that, for these shippers and freight forwarders to have the opportunity to meet one another, talk about the issues, and network, and create business opportunities.
Okay, and can you tell us a bit more about TIACA's co-location with CIFFA?
Well, next year in Toronto 2018 we'll be hosting the Air Cargo Forum, and that's also with Clarion Multimodal. So we'll being doing a Multimodal show, bringin' in the ocean, bringin' the rail, bringin' in the truck industry, but also there's a group called CIFFA, the Canadian International Freight Forwarders Association, and it's their 70th anniversary. And all their freight forwarder members, and they'll be doin' a conference there within ours, a large expo, and their forwarders are very excited about coming to our industry, working with the air cargo industry, working with the ocean side as well, even the rail people, and so all-in-one event, so it will be the prestige event in the Americas next October in Toronto.
And how is that going, this co-location, how's it going to affect Toronto?
It'll bring in more shippers, it'll bring more opportunity, bring in more freight forwarders, when you co-locate an event or partner up, as we're doing with Clarion Multimodal Americas and CIFFA, you have the opportunity to put everyone into one expo to create opportunities, to create synergies between each of these groups, not just air cargo but also he ocean community. These freight forwarders they do everything, they do, like I said, the ocean, the rail, and the air cargo, and by putting it all to one together, we can have a voice together as we work together on the goals, but also, like I said, business opportunities and networking opportunities, and also the opportunity to talk about TIACA and just our advocacy, and our education and training that we do.
That's great, thank you so much again for joining us today. So Warren touched there on advocacy and training programmes, educational programmes as well, and to talk about that in more detail is Vladimir and Sebastian, thank you so much for joining us guys.
Vladimir, when you were first appointed you promised closer collaboration with regulators, how is that going?
It is going fine, and first of all let me tell you why do we need this close cooperation. You know that the regulations, decisions on the infrastructure, decisions on the introduction of new technologies, they to a large extent depend on the will of the authorities, and the authorities and the industry very often are disconnected. And what we need to do is to bring them together, and this is why this advocacy initiative, especially with the organisations like IKEO, World Customs Organisation, and Aviation Security Organisations. And I'll give you one example, we are organising the conference in Addis Ababa in June, and it's together with IKEO, and the idea is that those who take decisions on the infrastructure development, on the regulations, will come together with the industry, they will hear the requirements of the industry and it will help them to take the right decisions. The same with the World Customs Organisation, we are meeting frequently, we attend the panels, and its about many things including security, the famous plassi or plachi, and also have regular meetings at the conferences, the next one is in Belize, again in June, well IT, and this is where we will be working together with the regulators. And last one, which is of great importance, today it's those who decide on how the security will be helping or opposite to the transportation of the goods in the industry.
So is this making a difference so far in the industry?
In the industry the difference will be felt, but also I'm working on the basis, which has been already established, and it's not that it's an evolution which is coming in, but a just perhaps more emphasis on certain aspects of the industry, which I am introducing.
And what are the priorities for TIACA in the coming months, in terms of ongoing advocacy initiatives?
We are preparing for our annual meeting, which is in October, and also for our next Air Cargo Forum, which is in October next year, And along with this we are meeting with the members of our organisation, the most important thing is to find out what are the current priorities, and that's why here we are talking with every member and asking what do you think we need to do better, and we are collecting this and we will be implementing this in the coming months.
Excellent, thank you very much. Now Sebastian, could you tell us a bit about the training initiatives that have recently been launched?
Well yes, besides the very successful young professional development programme we initiated a sort of internship in the Netherlands a couple of months ago, where young professionals from the whole supply chain, so from different companies in the air cargo supply chain, visit at each other's companies every day and at the end they get to come up with a recommendations and improvements in the supply chain, how the interaction is. So it helps improve the supply chain but it is also very good for other young professionals to see how the interaction is with other air companies, and it's a motivational thing for young people to join the industry.
And what are the next steps for this training initiative?
Well we launched this the first time in the Netherlands, we would like to launch this in other airport communities as well. And beside that we are also talking to some prestigious universities to develop a higher educational programme as well.
And how can more companies get involved?
Well I think that they have to contact us, they have contacted us as well, so airport communities are very eager to join this programme because they can also motivate their local supply chain to join this programme.
Thank you both for your interesting comments today and good luck with the next few months.
Thank you. – Thank you.
Download The Thumbnail Image
The thumbnail image for this video interview can be found below. You are welcome to use this thumbnail in your marketing materials. Simply click on the image and then right-click and choose 'Save Image as…'
Industry Views Videos
See below a list of video interviews from industry leaders at the 2017 Air Cargo Europe in Munich. Find out about their latest developments, the challenges they face and their opinions on the future of the air cargo industry.