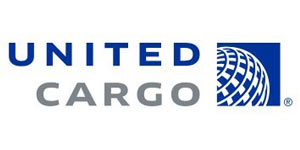 Background Information
Jan Krems is President, United Cargo for United Airlines. He is responsible for all aspects of United Cargo's operations, customer service, sales and marketing activity, revenue management, product quality and technology solutions.
United Cargo delivers business-friendly service via the cargo capacity of world's most comprehensive route network – 4,500 flights a day to 339 airports operated by United Airlines and United Express. United operates a mainline fleet of more than 720 aircraft, including 170 wide-bodies, and United Cargo carried over 2.8 billion cargo ton miles in 2016.
With U.S. hubs in Chicago, Denver, Houston, Los Angeles, New York/Newark, San Francisco and Washington, D.C., and enhanced service to and from Asia and Australia, Europe, Latin America and the Middle East, United Cargo can quickly transport customers' shipments to and from nearly every major city in the world.
Video Transcript
United Cargo is a business-friendly service with a fleet of 720 aircraft and serve every major city in the world. Jan joined United in 2014 after 27 years with KLM. And also joining us today is Peter who is CEO of cargo for Lufthansa.
Thank you so much both for joining us. Now you're here to talk about you newest joint venture. Firstly, can you tell us a bit about it and how it affects your overall strategies.
I think the key point of our joint venture is really to join forces. This means two major airlines, when it comes to the cargo business, bundle together, work jointly together and offer a great benefit for our customers. So our strategy is to create more value for our customers, to give them more flexibility, more possibilities to fly their cargo every time, every day, around the world. And, of course, we try to get a new dimension of services. This means we also try to join services, create new possibilities, in the end making new products.
And if we look at, to add to what Peter is saying, if you look at the network, for example. We can increment our network on both sides tremendously without adding capacity, without adding trucks. Really see how we can optimise that fleet better so it's also for our customers much better. The next, that our operational capabilities and cooperation is getting also much better there when we look at one route and see where we can combine our strengths there. And then, not to forget, our people. I think if you really look at both teams, on Lufthansa and United, they're very complimentary. I really think that is also the strength of where we are today. These groups working together, made us where we are today. I think that's really a big strength to grow with the joint venture further in the future.
And what's the most valuable benefit for the customers with this joint venture?
I think, the customers, for us we can serve more customers but also there will be a network that's much bigger and much better. Also the service recovery for our customers. If we look at, we can fly much more to destinations than we do today. If we combine it, we see also that our customers can recover much quicker if there was something going on. And that will happen every day. And next, I think the handling is very important. Where we can combine forces there, one delivery point for our customers to bring the cargo and maybe also combine the network of trucking that we have today. Next, too, some other benefits where we see combined bookings, where we can do, "one call does it all," we say. Where one call comes in that can serve the whole network of United and Lufthansa on the stretches that we are allowed to fly on together. – And, Peter, from your point of view.
I think Jan has mentioned already. This means much more destinations, better service, quicker service for all our customers and maybe also a new dimension of service because we're also trying to join our IT systems. And when this is done, I would promise the customers even more service than they are, can expect even today.
And, when can customers expect to book the United-Lufthansa joint venture network?
What they can consider is that we have a broader network then because you have much more possibilities. Because, if you combine two of those huge networks for the customers of both of our companies, there are more possibilities and more destinations. And, they can reach all this in a shorter time because we have a lot of more flights. So, all in all, a clear win-win-win situation. Means, not also a win for United and a win for Lufthansa Cargo, but most important, a win for our customers. So, a triple win, if you want to say.
And to see that happening, that will be in 2017 towards the end of the year where you really see the integration there where people can book on both systems.
And on, say, business day one, what products will be available to the customers?
I think, for both airlines, the general and the express product will be available from day one. So that the td.Flash, the td.Pro, it's the GEN, and the Express for United. They will be booked in the United system, the two products for United. The same, the two products for Lufthansa in their system. And then, slowly, we will combine into the total combined network between the U.S. and Europe, both ways. And then we can try to work, or we will work on that. The added value and more specialised products, that will be the next phase after that.
After we've learned enough and after we've combined our IT systems, so step by step by step. We do believe this is very important because we clearly have to fulfil our customer's need. We have to deliver what we promised. So, for the first step we promise, again, general cargo and flash, and afterwards we promise specials.
And are you doing anything in particular to ensure that the customer service levels remain as high as possible on these joint ventures as they do on your single networks?
Of course. We have a very, very good feeling for that because, as Jan mentioned, our teams in the meanwhile work very closely together. There is a lot of trust between our teams and I think this is especially important so we know on every side of the network there are professionals of the cargo business, passionate for the cargo business, working. And we try to ensure that our high service levels in every respect are matched on both sides.
And I think what is very important, is that you have two companies with the same values, with the same philosophy, with the same look at business. And I think, also looking at the quality, Lufthansa and United are both two quality carriers on the passenger side but also on the cargo side. You have to find the synergy to grow and to make that one and one more than two. I don't believe in joint ventures where you talk to 10 or 15 different airlines. No, I think this bilateral agreement between Lufthansa and United where we both really have the customer very high in the way we think, that really that customer service that we have separate as United or separate as Lufthansa, combined I think the one and one can easily be three with the quality of both carriers into the way we deal with our customers.
Excellent. It sounds like there a lot to look forward to. So, good luck with your joint venture and good luck with the rest of the show.
Thank you very much. – Thank you very much.
Download The Thumbnail Image
The thumbnail image for this video interview can be found below. You are welcome to use this thumbnail in your marketing materials. Simply click on the image and then right-click and choose 'Save Image as…'
Industry Views Videos
See below a list of video interviews from industry leaders at the 2017 Air Cargo Europe in Munich. Find out about their latest developments, the challenges they face and their opinions on the future of the air cargo industry.