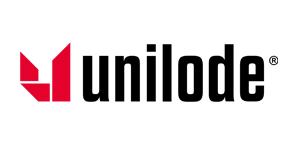 Unilode
We interviewed Dr. Ludwig Bertsch of Unilode to discuss the benefits for airlines to outsource their ULD management operations.
Background Information
Dr. Bertsch is President and CEO of Unilode Aviation Solutions, formerly known as CHEP Aerospace Solutions. Prior to joining Unilode/CHEP, Dr. Bertsch was co-owner and Chairman of Unitpool, which was acquired in 2010 and merged into CHEP.
Unilode Aviation Solutions manages the largest independent global fleet of approximately 120,000 Unit Load Devices (ULDs) providing outsourced ULD management solutions for 40+ airline customers. The company operates the world's largest repair network for ULDs and galley carts with 50 stations at key airports, 30 of which are owned by Unilode. Their ULD management and supply solutions allow airlines to reduce their costs, increase operational benefits and focus on their core business of flying passengers and cargo.
Unilode's ULD and galley cart maintenance and repair services ensure guaranteed quality and airworthiness of airline-owned equipment. Unilode is headquartered in Zurich, Switzerland, employs 580 aviation professionals across its 40+ locations, and serves 450 airports. The company was acquired by EQT, a leading private equity group, in November 2016 and has been rebranded from its previous name CHEP Aerospace Solutions to Unilode Aviation Solutions.
Video Transcript
Unilode Aviation Services, based in Zurich managed the largest independent fleet of some 120,000 unit load devices for over 40 airlines. With me today is Dr. Ludwig Bertsch, who is CEO and President.
Thank you so much for joining me today. Now, can you tell me a bit about, you've undergone some rebranding recently.
The company does not rebrand without a reason. And in our case the reason was that the company had been sold in December, 2016. We were acquired by a Swedish private equity fund called EQT Infrastructure and with that we had to change our name. And so we came to the decision not to go back in history and use our old name which was Unipool, and at the end we decided on Unilode, which refers to unit load devices.
And has this rebrand affected your strategy at all?
It does not affect the strategy, but it represents the strategy more because what we do now compared to what we did in the past is really offering several services, not only ULD pooling. We also do management, branded fleets, repairs and Unilode is a more generic name which as I said it represents what the company globally stands for.
You talked about management. What are the financial benefits for airlines planning out-sourcing of ULD management?
It really depends, so it is not one number which works for every airline, but because airlines are different, different fleet sizes, different cost structures, so airline in a high-cost country has a different structure. But as a rule of thumb, we assume that an airline can save between 15 and 20 percent of their operating cost and on top, by outsourcing ULD management they will also have no more capital investment into new containers in the future, because as part of the outsourcing to us, we are also responsible to replace or acquire new assets for the cause of the airline. So, it's really an operating cost and no more Cap/Ex and a saving of 15 to 20 percent.
And how do you operate the partnerships with customers?
It depends, a little bit again on the size of the airline. But in each and every airline has an Account Manager. So, it's a person where they have the first point of contact they can call, and in the case of bigger customers we have the account manager at the location, at the hub of the airline so they are part of the daily process. They communicate, they are part of the planning meetings, and so that's really being part of the airline process, that's the key.
And we've already spoken about how you have an extensive fleet of ULDs and repair stations worldwide, could you tell us a bit more about that?
I think that's one of the biggest differentiators of Unilode compared to other players in the market. Early on, we came to the conclusion that having our own repair capability clearly helps us to control the costs and to manage the fleet. So, we have now 50 stations around the world. All major airports where we have our own repair capability. So, many airlines still today, if they have a damaged container, let's say in Bombay, they will fly it home to their hub, let's say in London for repair, and in our case we repair where the damage happens which saves fuel, which saves cargo payload, and obviously also brings the asset much quicker back into circulation and in use. And that's really the philosophy. Having repairs and management and a global footprint which is really what we stand for.
And innovation is one of your strengths, I believe. How do you bring this into your business?
Various aspects. The most we are known for is obviously this IATA Innovation Award which we won two years ago, which is a satellite-based tracking and tracing of containers. We are currently in final discussions with two of our customers to roll that out. So, we did field trials, we did the engineering tests and now we are really, in a couple of months we will roll it out, that's one. And the second, we have a repair system which is called ACTIS, where we do all our global repairs and that is a totally paperless system. It's all based on iPads, or tablets I should say, and the whole repair process from the first inspection to the sign off is all done paperless and we have a database where we have in the meantime nearly 2,000,000 of repair records and we can go in and say, "Who repaired four years ago "this and that container in Los Angeles." And we can drill down and even say what parts have been used. And we use that to communicate with manufacturers to re-engineer the design, to see what is the valuable parts and things like that. So, that's very important. And because it's all digital, obviously speeds up the whole system.
Excellent, and finally, what are the challenges that not only Unilode, but the cargo industry itself face?
It's always in a way the same. If you look at the industry we have now, we have now surprising strong cargo business. So, for us, it means that suddenly all of our customers scream for more pallets. So, we have to cyclical business, which is in cargo, since I am in that industry. And then for our customers a big challenge is more and more the imbalances. What you see is, especially out of Asia, you have a lot of smaller shipments now related to eCommerce, so Amazon stuff, or Alibaba. And those are always one-directional. So you have a lot of imbalances which then brings in someone like us again because with our pooling concept we can much better deal with imbalances, repositioning assets, than an airline stand-alone can do.
Excellent, well thank you so much for your useful information today, and good luck with the show.
Thank you very much.
Industry Views Videos
See below a list of video interviews from industry leaders at the 2017 Air Cargo Europe in Munich. Find out about their latest developments, the challenges they face and their opinions on the future of the air cargo industry.