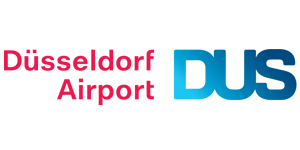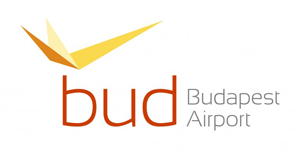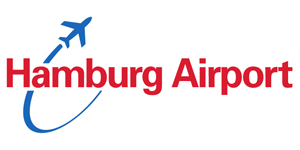 Background Information
Dusseldorf Airport
Gerton is a Dutch national with over 40 years' experience in the air cargo industry. He worked for KLM Cargo at various places in the world and gathered experience in Perishable and Pharmaceutical Logistics before changing to the Airport Cargo Handling Sector. For more than 9 years he has been Managing Director of Dusseldorf Airport Cargo, a 100% subsidiary of Dusseldorf Airport.
Dusseldorf Airport Cargo have handling contracts with over 33 Airlines. They are a warehouse handling company and able to handle almost all kinds of cargo. They are the proud owners of Dusseldorf Pharma Centre (DPC) and received  IATA CEIV Certificate 14 Months ago during the IATA WCS in Berlin.
Dusseldorf is the capital of North Rhine Westphalia the most populated Federal State of Germany with some 18 million inhabitants. This number of people and consequently the industries they are working in generates a tremendous amount of Air Cargo.
Budapest Airport
René Droese is a Director Property and Cargo at Budapest Airport. Air cargo has an important role in the Hungarian and Central Eastern European economy, such as pharmaceuticals, telecommunication, automotive and IT production. Their goal is to develop cargo facilities and to further expand their cargo network. This will enable their partners to increase their cargo business in Budapest and attract new airlines to their regional hub.
They believe the importance and role of cargo airports like BUD, DUS and HAM will increase, and BUD Cargo will continue its dynamic development in the future (in 2016 the total cargo volume was 112,143 tons with 22.7% growth rate). Their co-operation is excellent with Hamburg and Düsseldorf airports, and they expect new opportunities with their common presence at the trade fair.
Hamburg Airport
Alexander is a Business Engineer and has been working at Hamburg Airport for 15 years. Beginning his job at the Airport as a Controller in 2002 he then moved on to become Head of Assets in 2005 and has since 2012 been made Head of Cargo at the company.
Hamburg is the 2nd-largest city in Germany and has the 3rd-largest aviation center in the world (after Seattle and Toulouse). It's Germany's Metropolis for Trade, Logistics and Aviation which making it a very strong import/export industry with many distribution centers.
Hamburg Airport (HAM) receives about 16 million passengers per year and is the 5th-largest airport in Germany. The focus of Air Cargo in HAM is aircraft/ship spareparts, textile industrie, medical/chemistry industry and "Pharmaceutical Products".
The new Hamburg Airport Cargo Center HACC opened in May 2016 and has 20,000 m2 hall space, 6,000 m2 office space which results in a capacity of approximately 150,000 tons p.a.
Video Transcript
Competition between European airports for vital cargo traffic is fierce but now these three sister companies have joined forces. They're all owned by AviAlliance. and they're offering a different possibility based on there on strengths.
Gentleman, thank you so much for joining us today, welcome. Why did you all decide to work together on this project?
We are all representing huge industrial power and talking about Dusseldorf we have We are in the midst of an area which is 80 million inhabitants. Close to a huge catchment area, Benelux. And the other two airports are absolutely of huge importance and we feel that we might give the industry a good chance to connect differently and that means multi-stop freighter connections for instance. And why should we only focus as an industry on major hubs like Amsterdam or Frankfurt.
And Rene from your point of view why this collaboration?
It's a bit of let's say exchange of information. Exchange of skills. And, let's say to benefit from each other. And that's one reason why we're working here together and that's One thing's for sure we will continue not only with having common stance on setting train fare but also in various other areas we will be let's say cooperate and coordinate our activities.
Excellent and Alex?
Yes, first of all I have to emphasise Gerton because it was his idea to think in other ways and to get new ideas where we can go because if you see at Hamburg we have good economic power and we see that even in Hamburg most of the air cargo is tracked fine so the pick ups. So we have to think about other ways to come together and so because we're no direct competitors yeah we thought about it and I think it's the right way now to work together and to find new ways and to convince our customers that there are ways they can go.
And Rene what are the main challenges faced by smaller airports?
On one hand with smaller airports are not really on the map of the big cargo carriers, freighters for example. Because today we are flying to the big hubs we are flying to Amsterdam we are flying to Frankfurt we are flying to Vienna etc. But the smaller airports they can offer much more they can offer capacity. So they can offer land. They can offer perfect road network. And they can offer also a fast track procedure. So therefore these are the, let's say the benefits by smaller airports but it's something we need to address to these to the carriers, to the freighters because they need to know this. They need to understand this. That's also the reason why we're here. And that's we try to explain this.
And do you have the capacity to compete?
Sure, we have especially at Budapest airport I can tell you with I say unlimited capacity in terms of runway capacity. We have two runways so we can easily accommodate all the big trips. We have no night curfew and we have available land in order to build the necessary infrastructure. This is something what we're doing right now. We are building infrastructure right now for our integrator's who are quite massive so we're converting an old cargo area with 60,000 square metres into into a integrator area. And the second biggest of the second big cargo project, our cargo city project which is scheduled for opening 2019. And then we have the full cargo set up up and running at Budapest.
And Gerton are there too many airports in Europe? Is there room for everyone?
There are numerous airports and yes it might be a bit too much, too many. However, we feel that our potential our huge potential should concentrate on Hamburg, Dusseldorf and Budapest. And I think we cover a very big area with those airports.
And Alex, what about road congestion and pollution?
If you see in Germany, even in Hamburg we have a lot of construction sites at the motorways and this leads to traffic density and therefore if you see the track from Hamburg to Frankfurt for example will leads up to eight hours. And also in Frankfurt there need many time for loading the cargo and they also will need up to 12 hours nearly. So there's a disadvantage for people who want to have quality and time so we can come over if they come over Hamburg they don't need this time and we have the advantage. So we want to show our customers that we have good infrastructure and the economic power behind and we also build up the new cargo centre last year. We opened last year. So they have the opportunity and the good power in Hamburg.
And now this question to all of you. Are airports and handlers getting squeezed financially by airlines, Gerton?
It all boils down to money. And we all know that in the industry there is over capacity. Prices going down. Erosion. But that's from a part of a cargo handling company. We are a quality handling company. We invest a lot in first of all our staff, training, facility. We are the proud owners now of a pharma centre. And that, left or right, it costs money. And I feel that we are the ones who are the bigger chunk of presenting the good quality to the customer in the end. And yeah, it must be paid and sometimes we are squeezed and that's a fact of life.
Of course, and Rene?
Indeed, I agree with Gerton. There's a certain over capacity in the market. So therefore there's a certain pressure on the prices. On the other hand, the stakeholders at the airports, at the other companies they try to optimise their revenue streams. We try to reduce the costs. So there's a quite complicated situation. But at the end we believe quality and service is the main driver. So in case you are able to provide a proper quality and the proper service we can convince you or your customer and then you are the winner. And with quality service you can even say win the competition with a slight higher price.
And Alex?
I think we're all under financial pressure also the airport. And when I looked back last year where with our new facility we had negotiations with all our customers, the airliners, the forwarders, the airline handling partners. And I think we all have to find the best way to find the best compromise. So to get all our aims. The customers and we also. And that was a good way and we did it. The last years. And that's the right way to come together to get all our aims.
Excellent, well thank you so much all of you for your time and opinions this morning. And I wish you every success with your project.
Thank you very much. – Thank you.
Download The Thumbnail Image
The thumbnail image for this video interview can be found below. You are welcome to use this thumbnail in your marketing materials. Simply click on the image and then right-click and choose 'Save Image as…'
Industry Views Videos
See below a list of video interviews from industry leaders at the 2017 Air Cargo Europe in Munich. Find out about their latest developments, the challenges they face and their opinions on the future of the air cargo industry.