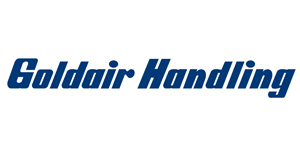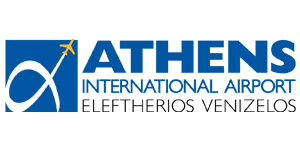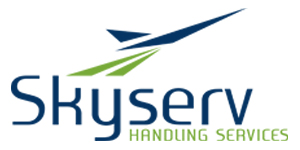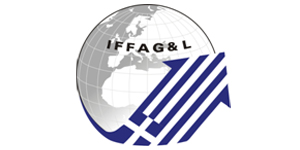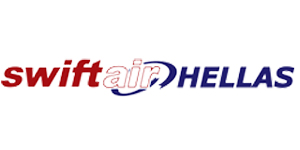 Background Information
The Athens Airport Cargo Community committee unifies the service to create new cargo flows. And to re-enforce existing business. It brings together the ground handlers, forwarders, road services, airlines, GSAS and customs, all collaborating under the umbrella of the airport's cargo division. Their combined teamwork fits together to compete on the international cargo market.
Video Transcript
Athens Airport Cargo Community Committee is a communication platform under the leadership of the Airport's company, and with us today we have a group of people to discuss that in more detail.
Alexis, thank you so much for joining us today. Could you briefly outline what you do and your colleagues with us today?
Of course, let me introduce to you our good friends. Andreas Togias from Goldair Handling, Savas Aslanidis, Skyserv Handline Services. On my left, George Gabriilidis, Speedair and also the representative of the Greek International Forwarders association. Miltos Sintakis, heading Swiftair Cargo Airlines, that's a local cargo airline. And last but not least, Nikos Tsagaris who is here on behalf of customs, the Greek customs authority.
Now you've always brought your group to Transport Logistic, what's your strategy behind that?
Well that's a good thing to say, this is the sixth time we've stopped here in Munich. The fact is that since the airport opening we realise that the only way to make things happen and increase traffic through Athens was to join forces. And that's what we did. So we have people here on board with whom we can discuss and make decisions, and by doing that we rendered target flows more efficient and we've boosted transit traffic, like for example, sea/air traffic. Also we are very much into new projects like the Safe Pharma project Viatim. So we are extroverts, and that's why we're here.
Andreas and Savas welcome, thank you for joining us. Now could you briefly describe your network and what makes your handling companies exceptional?
Our company is the first private company and ground handling agency in Greece. We serve 26 stations in Greece and three international stations in Bulgaria and Cyprus. And we have over 3,000 people as active personnel, and we also offer services in Ethiopia Access handling company. So actually our experience, our personnel, our procedures, our services, our big clientele, over 100 customers, is what makes us excel in ground handling agency in Greece.
And Savas?
We handle cargo operations in 37 airports, 22 of them being regulated agents. We have state of the art facilities, warehousing facilities in Athens, Stira, and Nafplion. We handle perishables, temperature sensitive products, like pharmaceuticals. We are, in addition to that, we serve as a hub for our customer lines for the wider region, we transit air cargo through road feeder solutions, leading to our target making Athens a hub in the near future.
George, thank you for joining us. What advantage does Athens offer?
Well I can think of at least two or three good reasons, One, I would say that Athens is located exactly in between the far and the Middle East to Europe, almost equal distance. So it's a great place to consolidate and de-consolidate cargo. Athens airport is located 30 kilometres away from the port of Paros which is one of the largest ports in the Mediterranean. So this is also a very good facility for sea/air operations. The recent crisis has made Greece much more competitive, restrained costs. So in terms of cost, it's a wise choice to use Athens and Athens Airport. We have the skills as forwarders, we've been a trading nation since ever, we have a very capable airport facility and it's a good choice for e-commerce. The average Greek freight for water is very well equipped and certified. And we're very advanced in Safe Pharma projects, e-bookings and, you know, electronic away bills. That's why.
Milt, thanks for joining us. You're operating one out of two Greek cargo airlines. How do you differentiate yourselves from the legacy carriers as well as the four big integrators operating into Athens?
We actually act as a complement to the work and services that the majors, the legacy carriers, or the integrators provide by really helping them in extending their networks to far more remote areas, cities or thinner routes. In that sense, I would say we act as a spoke to a hub, and in this case our hub, the hub would be Athens International Airport. So this is an added value to old legacy and integrator carriers that we can really reach out to further remote markets.
Nikos welcome, now outside the normal control authority role, how closely does Greek customs work with the air cargo community?
We are also an active member of this community and we are very happy to be here because we consider all of these people next to me and around the Greek pavilion as our business partners. Because customs, besides our traditional role and the demanding task of ensuring safety and security for the citizens and the community, we are also focused very much in trade facilitation. Because we believe this is the new role for customs in the supply chain. We at customs, we found the cargo community the perfect means for the collaboration and consultation with our airport stakeholders. Together we have established relations of trust and mutual respect, and we may agree or disagree, but we finally conclude on well-based resolutions.
To conclude, it's great to have this group here. Seeing competitors being friends at the same time, having customers and saying that we are business partners, occasionally agreeing that we disagree but at the end of the day making wise choice. And that's why at the end of the day in 2016 when the Greek economy was stagnant, here at the airport we achieved a rise in business, in volumes, actually cargo volumes, of 10%. That's why we all say we make things fit as we fit together.
Well thank you so much for joining us today, all of you, and every success.
Thank you very much.
Download The Thumbnail Image
The thumbnail image for this video interview can be found below. You are welcome to use this thumbnail in your marketing materials. Simply click on the image and then right-click and choose 'Save Image as…'
Industry Views Videos
See below a list of video interviews from industry leaders at the 2017 Air Cargo Europe in Munich. Find out about their latest developments, the challenges they face and their opinions on the future of the air cargo industry.