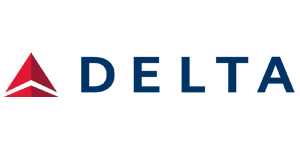 Delta Air Lines
We interviewed Kristin Colvile of Delta Air Lines to discuss their latest developments, the challenges they face and their opinions on the future of the air cargo industry.
Background Information
Kristin Colvile is the Managing Director of Cargo Revenue Management, Marketing & Alliances where she leads cargo revenue and profit maximization efforts. Her organizational focus is revenue management, revenue forecasting, marketing strategy and alliance partner coordination activities. Since joining the airline in 1993, Kristin has held leadership roles including various divisions of the company across the globe. Kristin led the integration of Delta, AirFrance/KLM/AZ transatlantic joint venture Inventory Management team.
Delta Air Lines serves more than 180 million customers each year. With an industry-leading global network, Delta and the Delta Connection carriers offer service to 323 destinations in 57 countries on six continents.
Headquartered in Atlanta, Delta employs more than 80,000 employees worldwide and operates a mainline fleet of more than 800 aircraft. The airline is a founding member of the SkyTeam Cargo global alliance and participates in the industry's leading transatlantic joint venture with Air France-KLM and Alitalia, as well as a joint venture with Virgin Atlantic; Virgin Australia and will soon have a Joint Cooperation Agreement with Aero Mexico.
Video Transcript
Delta Air Lines is one of the world's biggest carriers, serving 323 destinations in 57 countries, and is a founding member of the SkyTeam Global Alliance. We're here in Munich joined by Kristin, who's been with the company since 1993.
The air cargo industry is complex, what's Delta Air Lines doing to innovate the business?
So Delta is investing millions of dollars, literally millions of dollars in innovation to support our two priorities of operational reliability and outstanding customer service. We're investing heavily in RFID, Radiofrequency Identification, so that we offer our customers full track and trace capability. If you think of your experience as a passenger on Delta Air Lines, you don't have to do anything. You look at your phone and we're telling you exactly where your bag is at any time, you know when it's gonna get loaded on the aircraft, you know what carousel it's gonna arrive at even before you got off the plane. We wanna take that same experience and bring it into air cargo. So we provide customers with full transparency and they don't have to go and look for their freight, we're telling them where their freight is at any moment in time.
So does the technology exist for that?
The technology that we have on the passenger side of the business, that tells you where your bag is at any point is RFID. So we already have vast infrastructure invested in our network. We can piggyback on that and bring this fantastic functionality to air cargo. And we'll be one of the only few airlines that provide that. We're also investing in a new website that will have much easier customer-facing ways that you can interact with us to make the whole process of booking your freight so much easier, and brings us closer and closer to what you experience as a passenger on Delta Air Lines.
And how important is customer service in your approach?
Customer service is at the centre of everything we do at Delta, it's truly our heart. There's lots that we're doing in this area. For instance we've just gone 24/7 with our customer contact centre so that we have our customer's back every minute of the day. We're also creating a new cargo control centre, which will be a state of the art facility that will enable us to track our customer's freight every minute of the day. We will always have our customer's back. So there's many different initiatives and innovations that we're doing that are transforming the entire customer service experience that we offer at Delta, because customers truly are the most important element of everything that we do.
Can we talk about alliances and joint ventures?
So alliances and JVs are very important to Delta. We have equity investments in a number of carriers including a 49% equity stake in Virgin Atlantic, a 49% equity stake in Aeromexico, and close relationships and partnerships with many different carriers. And SkyTeam is made up of a number of different partners that are shipping for almost a third of the cargo market. We work very closely with all of our partners, all of our different types of partners. Firstly they provide a breadth of network, so Delta flies to 330 destinations around the world. We're a very large airline, we have a great network, but there's still many places that we can't take you. If you look at our SkyTeam Alliance partnership, we can take you to over 800 destinations, which means that we can get your cargo to just about any corner of the world. And not only that, we work very closely with our partners in "one roof" warehousing. So we all come together under the same roof and the same warehouse. And the customer service advantage there means that if there's any kind of irregular operation or any kind of disruption, we can take care of you, we've got our customer's back for each other. The additional benefit as well that we bring is what we're doing around e-Air Waybill, and really driving technology as a SkyTeam organisation. Our e-Air Waybill penetration is 63%, which is 20 points above what the rest of the industry is, and that's something that we feel passionately about driving throughout the industry.
And these JVs, obviously very beneficial for the whole industry and Delta, what are the challenges that you face?
The challenges are that we're all different. The one great aspect of SkyTeam is that we are really the only alliance that has aligned products and services. So we have the same types of products with the same processes, the same attributes, which means it's a seamless service and process for our customers. What they deliver to one airline is the same as what they can deliver to any other airline. So the customer experience is very robust.
And would you recommend the air logistics industry to young people as a career?
Absolutely, and we need more young people in the industry. We need that millennial view, we want to see air cargo in the way that millennials see it. They look at the world through Uber type technology, they're gonna bring that new technology and bring air cargo, and modernise air cargo. And the combination of the millennial with this deep experience and the relationships that many people in cargo have, and cargo is complicated, you need that deep experience. But from our perspective the combination of the two can be very powerful in transforming this industry and bringing technology, which from our perspective is very badly needed in air cargo. And I would be very remiss if I didn't also say air cargo is a fantastic industry for women, and we need more of us. We bring a different perspective and a different view to the world that would be highly beneficial to cargo.
So what's your selling point for women and young people within the industry?
So it's just a fantastic industry because it's very entrepreneurial, it's very global, there is so much opportunity to innovate and do things differently in air cargo.
Thank you for your time today, and good luck with the rest of the show.
Thank you, Nadia.
Industry Views Videos
See below a list of video interviews from industry leaders at the 2017 Air Cargo Europe in Munich. Find out about their latest developments, the challenges they face and their opinions on the future of the air cargo industry.